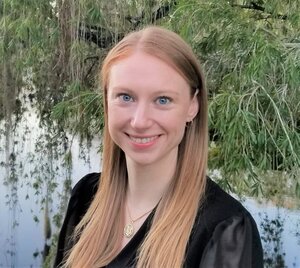 MEET YOUR ACUPUNCTURE PHYSICIAN
ABOUT DR.RHOADS
Dr. Rhoads is your Acupuncture Physician and Chinese Herbalist here at Rhoads to Health Acupuncture. She is a licensed acupuncturist in the State of Florida and holds a national board certification in Acupuncture, Oriental Medicine, and Chinese Herbology by the NCCAOM (National Certification Commission for Acupuncture and Oriental Medicine).
She graduated Summa Cum Laude with her Master's of Traditional Oriental Medicine from Emperor's College of Traditional Oriental Medicine in Santa Monica, California. During her time at Emperor's she received unparalleled training from some of the top Traditional Chinese Medicine doctors from China and the United States. Along with caring for patients at the Emperor's College Clinic she also worked with cancer patients at the Roy and Patricia Disney Cancer Center, Integrative Medicine Department of the Providence Saint Joseph Medical Center in Burbank, California.
Dr. Rhoads is an active member of the Florida State Oriental Medicine Association (FSOMA) and American Society of Acupuncturists (ASA) professional organizations.